Please be careful not to drop the exo on the floor.
1) Place exo on chair.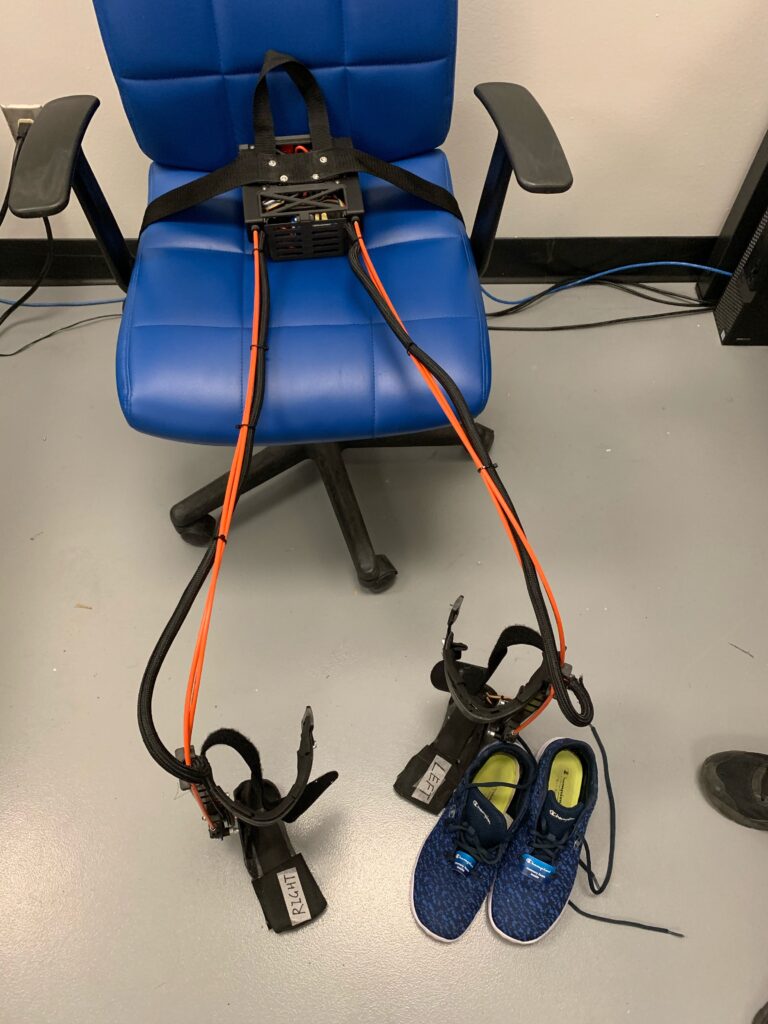 2) Sit down and place

both

foot plates in the shoes. We now recommend
not

using a sock liner on top of the foot plate.
3) Put on and tie shoes. Secure the calf strap.
4) Place the waist strap and secure the buckle.
5) Stand and turn on the exo by pressing the switch at the top. The fan should spin.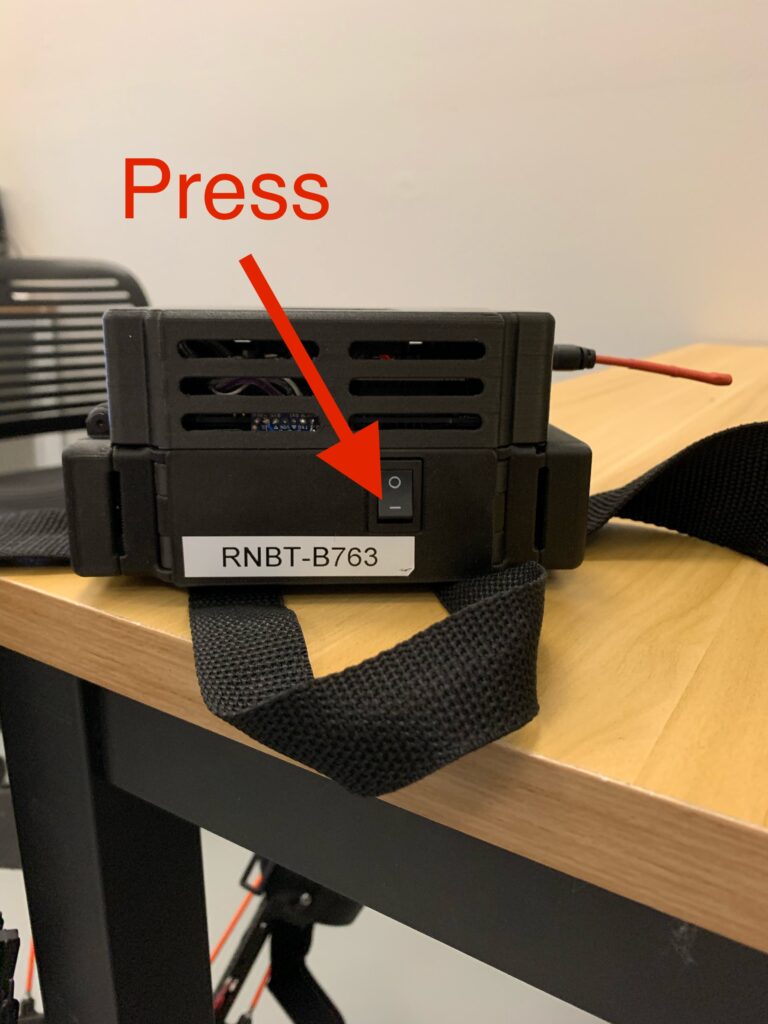 Go back to the app by returning to the home screen and clicking on the app logo (Show below)